Well, what do subscribers get?
First of all, my gratitude. Allowing me to reach all the way to your mailbox is no small thing, and I will not spam you with useless junk mail. I send my newsletter approximately every two weeks, and only if I actually have some interesting content for you.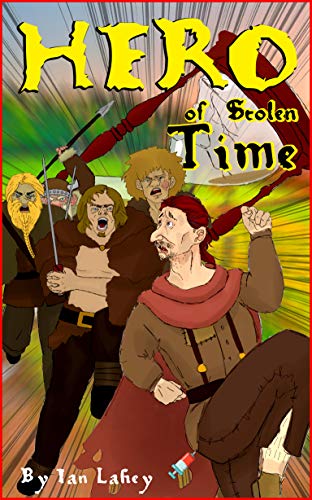 To begin with, for example, you get a free copy of "Hero of Stolen Time", my first adventure into the magical, incredible and mostly disreputable town of Bleakham. Available on Amazon for 99 cents BUT for you it will be a free download from the newsletter welcome email.
Also, subscribers get sneak previews into my current WIPs, including chapter drafts, cover designs and character sketches. I also care about any feedback my subscribers may offer.
Finally, I occasionally run some giveaways on Amazon for some of my books. Guess who gets notified first? Yep, you got it. My mom.
But my newsletter subscribers come up right after that! I bet that at this point you're so excited that you can't even remember your e-mail address!
You can? Really? Prove it.